High Standards
KPW is Ireland's only print and design company to hold ISO 9001, ISO 27001 and ISO 14001.
QUALITY STANDARDS
Reg No 199 ISO 9001:2015 – Quality Management System
SECURITY STANDARDS
Reg No 201 ISO 27001:2013 – Information Security Management System
ENVIRONMENTAL STANDARDS
Reg No 203 ISO 14001:2015 – Environmental Management System
GREEN ENERGY CERTIFICATE
Certificate No: 10957
KPW is a graphic design and print solutions provider since 1949. Based in Ballinasloe, Co. Galway, the company employs over 35 staff and has its headquarters strategically located near the M6 Motorway, just 60 km from Galway City and 150 km from Dublin.
Leading the Irish print industry with its implementation of lean manufacturing and good manufacturing practices (GMP), KPW is the only design and print solutions company in Ireland to hold international standards for Quality (ISO 9001), Information Security (ISO 27001) and Environmental Management (ISO 14001).
Through the years KPW built its reputation as a fast and reliable supplier. Companies of all sizes, many in hospitality, manufacturing and pharmaceutical industries, rely on KPW fast service for having their prints on time. Important national and international brands, as well as public Irish institutions, trust KPW for their design and printing solution.
KPW also offers products and services for private individuals, assuring them quality at affordable prices.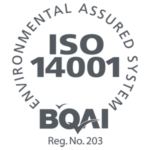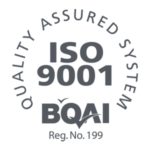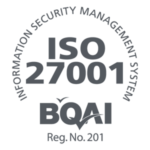 Quality Policy
KPW is a Print Management Solutions company, providing graphic design, in house and outsourced printing and finishing, stock management and distribution. The business is tailored to customers exacting standards and adding value to the customer's experience is core to our business model. KPW ensure this through the continuous improvement of our ISO 9001:2015 certified quality management system, the setting and achievement of business objectives and the reduction of risk to the business and its customers at all times. KPW aims to secure the future success of the business by investing in our employees, providing the necessary resources and using best practice to drive improvement. We monitor our performance through KPIs and seek feedback to ensure customer satisfaction during and after service delivery.
Security Policy
KPW is committed to safeguarding the confidentiality, integrity and availability of all physical and electronic information assets of the company and its clients to ensure that regulatory, operational and contractual requirements are fulfilled. KPW ensure this through a framework of risk management and continuous improvement certified to ISO 27001:2013. Security Objectives are captured within the Information Security Key Performance Indicators.
Environmental Policy
KPW is committed to the prevention of pollution and adverse impact on the environment and to adherence with all current legal, regulatory and other stakeholder requirements. KPW ensure this through the continuous improvement of our ISO 14001:2015 certified environmental management system, the setting and achievement of objectives set in our KPIs and the reduction of risk to the environment at all times.
Health & Safety
KPW ensure as far as reasonably practicable the Health, Safety and The welfare of our employees and those affected by our activities. We are at all times firmly committed to compliance with current health and safety legislation.
Associations
We also participate actively in the Operational Excellence & Regulatory Working Groups.