KPW are certified to a number of ISO standards. KPW's integrated management system ensures efficient and effective processes are used to delivery quality product as per the customers needs, on time and at great value.
QUALITY STANDARDS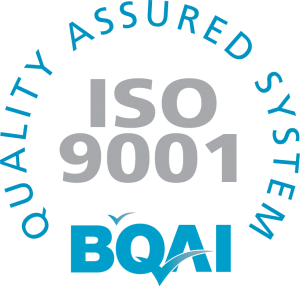 Reg No 199
ISO 9001:2015 – Quality Management System
SECURITY STANDARDS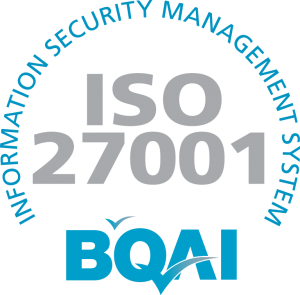 Reg No 201
ISO 27001:2013 – Information Security Management System
ENVIRONMENTAL STANDARDS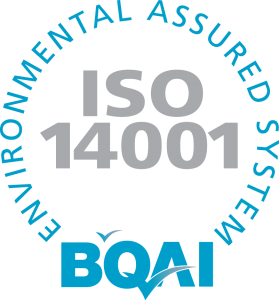 Reg No 203
ISO 14001:2015 – Environmental Management System
QUALITY POLICY
KPW is a Print Management Solutions company, providing graphic design, in house and outsourced printing and finishing, stock management and distribution. The business is tailored to customers exacting standards and adding value to the customers experience is core to our business model.
KPW ensure this through the continuous improvement of our ISO 9001:2015 certified quality management system, the setting and achievement of business objectives and the reduction of risk to the business and its customers at all times.
KPW aims to secure the future success of the business by investing in our employees, providing the necessary resources and using best practice to drive improvement. We monitor our performance through KPIs and seek feedback to ensure customer satisfaction during and after service delivery.
SECURITY POLICY
KPW are committed to safeguarding the confidentiality, integrity and availability of all physical and electronic information assets of the company and its clients to ensure that regulatory, operational and contractual requirements are fulfilled. KPW ensure this through a framework of risk management and continuous improvement certified to ISO 27001:2013. Security Objectives are captured within the Information Security Key Performance Indicators.
ENVIRONMENTAL POLICY
KPW are committed to the prevention of pollution and adverse impact on the environment and to adherence with all current legal, regulatory and other stakeholder requirements.
KPW ensure this through the continuous improvement of our ISO 14001:2015 certified environmental management system, the setting and achievement of objectives set in our KPIs and the reduction of risk to the environment at all times.
HEALTH & SAFETY
KPW ensure as far as reasonably practicable the Health, Safety and
Welfare of our employees and those affected by our activities. We are at
all times firmly committed to compliance with current health and safety
legislation.
ASSOCIATIONS
• Enterprise Ireland
• Irish Business and Employers Confederation – IBEC
• Irish Medtech Association – IMDA
• Participate actively on the Operational Excellence & Regulatory Working Groups
• Business Quality Assurance International (BQAI).