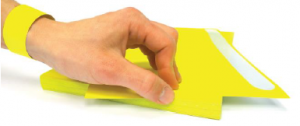 Have an event or festival coming up?? Why not try out our new Premium NeverTear Wristbands . . .
They can be fully personalised to suit your event, are waterproof, tear-proof & greaseproof, along with having a tamper evident adhesive patch which secures the band together.
Wristband size 265mm x 25mm.
Available band colours: Matt White, Vivid Yellow & Vivid Orange.
Call us on 09096 42297 for pricing.